Water cooling jacket
Application
By cooling effect, this gives longer life of electrode and prevention from lowering conductivitY by heat ascension.
Features
This matches with various kinds of holders.
The most suitable for narrow place is without threads.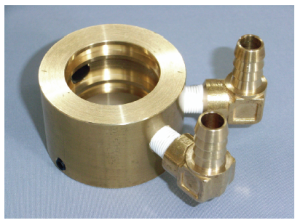 Prevent from spatter adhesion on product. Recommendable set for longer life of electrode.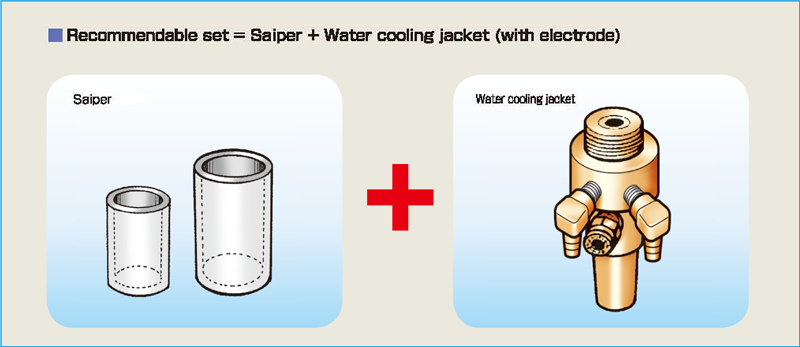 This drawing is only an illustration, not an actual representation.